How using Fake Blythes for Blythe Custom Dolls can expand creativity and experimentation.
Blythe dolls have become a popular way for artists, creatives, and collectors to express themselves. Even more so now that fake Blythe dolls are so readily available. However, fake Blythe dolls can be a bit of a controversial topic.
In this blog post I will be sharing everything I think about Fake Blythes including what their quality compared with official Takara releases, how much they cost, and where you can buy them online,(My preferred suppliers are on AliExpress!)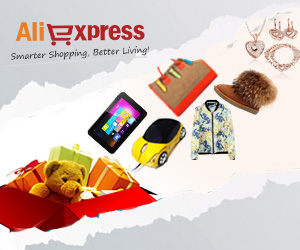 The Blythe hobby tends to attract creative and artistic collectors. Official Blythe releases are expensive and for the beginning customizer, a bit intimidating.
That's where fake Blythes come in!
Fake Blythes are often cheaper than the original doll which makes them perfect for beginners or those who are on a budget. Certain official Takara Blythe dolls can be limited and many collectors want them in their original minty condition. That makes fake Blythes perfect for altering with carving tools, pastels, and paints.
The origins of Blythe dolls…
Blythe dolls were a counterpart to Barbie dolls. The original dolls were designed by Allison Katzman and released in the early 1970s by Kenner. There are two categories of these dolls: Kenner and Neo. Kenner Blythes are the original Blythe dolls. This big-eyed girl was a bit creepy to young girls and didn't do well when originally released in 1972. Kenner Blythe doll went out of production shortly after.
Blythe doll is resurrected!
Back in 2000, a New York city video producer, Gina Garan, published a book of photographs of a doll she collected. This little book called This Is Blythe.
Here's a good video on that.
Thanks to Japanese company CWC, Neo Blythes have been in production since the early 2000 and Blythe has loyal collectors from all over the world. The original Kenner Blythe dolls are highly sought after and collectible. They can go for at least $1000 depending on their condition.
Neo Blythes are usually more affordable. They can usually be purchased for just over $100-200. Some can go for a bit more depending on how rare or limited it was.
Anything with tan or darker skin tone will go for more. They don't make the darker skin tones very often and there is higher demand when they are released.
The Fake Blythes come on the scene…
But, alas, the fake Blythe dolls came along and finally catered to those of us wanting Blythes of color. Some of them come with big black curly hair. The official Takara releases never offered anything like that.
My thoughts on fakes…
At first, I was excited by all the hair and skin colors. They're very inexpensive, so if you want to experiment more, you won't be out a lot if you destroy the face-plate. But there was a lot of controversy and many collectors refuse to buy fake Blythe customs. Personally, I didn't like the way their eyes looked. The face-plate might have been molded from one of the Neo Blythe molds but the eye-mechs were not and their quality wasn't as good as the official Takara dolls.
The fake Blythe dolls flooding the market also caused a flood in amateur customs taking over the sales pages on Facebook and other social media. Newbies saw dollar signs in the Blythe custom doll market and wanted to cash in. Not all had greedy motives. Many talented customizers broke through the flood of mediocre and atrocious customs and made amazing Blythe custom dolls that were affordable to the more discerning collector on a tight budget.
Eventually, things even out. Fakes are here to stay and there are some sellers offering their own version of Blythe. I really like these new fakes that are called NBL Blythes by this seller on AliExpress. The quality is very good and they offer something unique. I also found them on eBay for those who do not want to set up an AliExpress account.
Here's one of my NBL Blythe custom doll.
It's nice for artists to be able to have access to these less expensive materials. You can also buy just the face-plates from Etsy or eBay and practice and improve your skills before going all-in on a full custom.
With the use of epoxy putty, some of the alterations on these dolls can be so extreme that the original mold gets obscured. Fake Blythes offer a neutral canvas to go as extreme in altering the dolls as someone likes.
Guilty as charged… I do customize Fake Blythe dolls.
So yes, I will use fake Blythe dolls to customize. I understand why some are against it and that's OK! However, they've been around for a long time now and they offer things the official releases won't offer.
I'll also add that there are still many collectors who want untouched pristine official Takara Blythe dolls. In fact, it has been recently announced that Takara Tomy Inc. will no longer be manufacturing and distributing Blythes. CWC is taking its production to a different manufacturer.
That will make it even less attractive to break into a new Official Takara Blythe doll and do plastic surgery on her.
So that's the quick and dirty on Blythe Fakes and using them for Blythe custom dolls. I'm looking forward to what this new manufacturing company does with our favorite girl.
Till next time, have a Happy Doll Day!