Learn which tools you must have to begin customizing Blythe dolls and start creating your own unique doll today.
Do you want to make your own Custom Blythe doll but don't know where to start? For those newbies that are just starting out, here are 12 tools for beginners.
The Niji wood carving set for carving into Blythe dolls is great because it's inexpensive and has a lot of different blades that will help you chisel away at your masterpiece.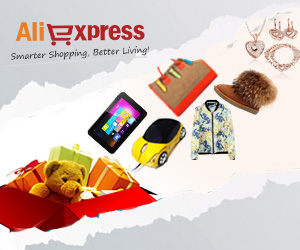 These are used for filing down rough edges, carving grooves, and other fine detail work on the doll.
<div id="etsywidget-1148163779732"></div><script async src="https://www.etsy.com/affiliate-widget/etsywidget.1148163779732.js"></script>
3. Exacto knife
Can be useful for carving into the Blythe face-plates but also for trimming t-bars, or separating an EBL or SBL scalp from the dome.
Lots and lots of sanding is involved when customizing a Blythe doll. Sanding off the original make-up, smoothing and refining after carving, prepping to a matte surface to receive pastels or airbrush paint. Can't do without them.
It's make-up for your Blythe. You'll need lots of pinks, browns, and flesh tones to start and some cooler colors for eye-shadow and lids. I've been using Sennelier for many years even before Blythe became my medium of choice.
Watercolor pencils are perfect for drawing on a Blythe doll. They're great for adding details and realism to your dolls, like freckles and eyebrows.
The set I linked to should cover everything you need for doing the Blythe doll face-ups and shading as well as painting eye-lids, eye-chips, etc…
Mr. Super Clear is must-have product to use for your Blythe doll because it gives a nice matte finish and makes it easy to apply make-up. It also helps seal pigments so that they won't rub off or fade away. Start with UV flat or Matte at first. Then as you gain skills and confidence, Semi-gloss and gloss create a nice sheen on finished face-ups.
Aleen's tacky glue is a great craft glue for gluing eye-chips to Blythe dolls. It's easy to use and dries clear, so you can be sure the eyes look good when they're attached. I like Aileens Fast Grab as I can change the eyes on Blythe doll without waiting too long to dry.
You need one of these to open Blythe up and remove her eye-mech. An All-in-one will give you the right size Phillips and flat head to unscrew and open her face-plates.
I use acrylic paint for lip lining, painting lids, eye-chips, line art, etc…
Photo below is self explanatory. Safety is must! Protect your lungs.
Just the beginning…
This list should be enough to get you started in creating a Blythe custom doll. It is by no means exhaustive and as you gain skill, you may be brave enough to try a Dremel. But for now, this is a great start!
Good luck and have a Happy Doll Day!